If you're feeling toad-ally down, these funny frog puns are sure to give you a hop in your step! From frogs in outer space to toad-ally muddy cars, these punny jokes will have you jumping for joy. So sit back, relax, and hop on board for some ribbiting laughter! Feel free to use them in your instagram or other social media posts.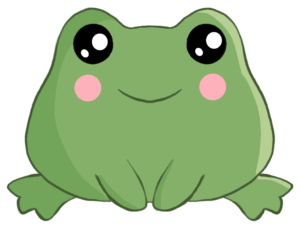 You are Toad-ally Cool!
Just keep hopping, one jump at a time!
The only way to reach your goals is to take a big leap forward.
You are Unfrogettable!
Every journey begins with a single hop.
Don't worry, be hoppy!
Be like a frog and eat what bugs you.
Don't froget to love yourself!
You are quite ribbiting!
Don't froget to smile!
We're making frog-ress.
You're froggin awesome!